FOX Sports Ohio is pleased to air the
Pepsi MAX Field of Dreams
Game on Saturday, May 19 at 4:30pm, or following
Reds Live
postgame show after the Reds-Yankees game.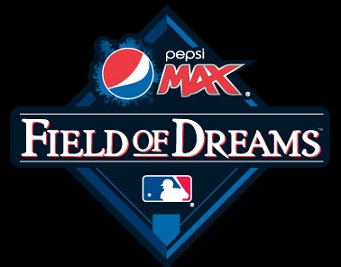 The baseball game took place Saturday, May 12 at Huntington Park. It featured a dream team of MLB legends, including Johnny Bench, Frank Thomas, and Reggie Jackson, playing six innings against the winner of the Pepsi MAX Field of Dreams contest, Columbus resident Tim Wisecup and his ten friends.
Last fall, fans had the chance to visit
mlb.com/pepsimax
to vote for which of four finalists they wanted to host the Pepsi MAX Field of Dreams Team, and now Wisecup will have this once-in-a-lifetime opportunity to play ball against the starting Dream Team comprised of:
Catcher – Johnny Bench
First Baseman – Frank Thomas
Second Baseman – Edgar Martinez
Third Baseman – Wade Boggs
Shortstop – Ozzie Smith
Outfielders – Reggie Jackson, Rickey Henderson, Dave Winfield
Pitcher – Pedro Martinez
Relief Pitcher – Dennis Eckersley
Appearances were also made by Joe Charboneau, Lenny Barker, and Kent Mercker.
FOX Sports Ohio's telecast on Saturday, May 19 will be a one-hour version of the game. It will air at 4:30pm, or following the Reds Live postgame show after the Reds-Yankees game. George Grande called play by play and David Maetzold and Natalie Taylor served as dugout reporters, interviewing MLB legends and Wisecup.
In addition to the May 19 broadcast, replays will air on the following dates:
May 20 at 7pm
May 26 at 3pm
June 2 at 12pm